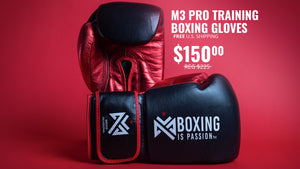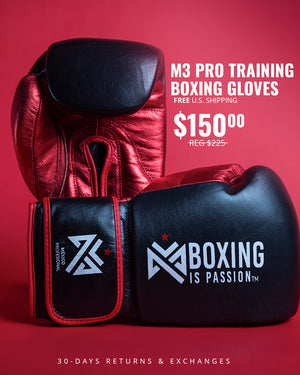 Boxing is Passion is a new brand based out of the borders of San Diego, USA & Tijuana, Mexico where many known boxing champions were born. Each person who wears our brand represents the Passion, Sacrifice & Effort in boxing and life. Those who are starting from the bottom and trying to make it to the big leagues, those who never give up and try to always do whatever it takes to accomplish their goals and succeed. We are a brand with purpose. With each purchase you are sponsoring a boxer in Latin America.
Raul Salomon
Professional Boxer
Long Beach, CA
Juan Burgos
Professional Boxer
Tijuana, Baja California
Max Medina
Professional Boxer
San Antonio, Texas
Christian Hernandez
Professional Boxer
Tijuana, Baja California
Elevate Your Boxing Experience with Boxing is Passion Boxing Training Gloves
Boxing is where passion, precision, and determination breed excellence. Whether you're a pro or a beginner, your boxing training gloves may make or break your performance. Boxing is Passion Boxing Training Gloves are a game-changer that will boost your boxing experience like not before.
Quality and performance are combined in our handmade boxing training gloves. You can unleash your full potential with each strong punch thanks to unmatched quality and a precise fit. Designed to enhance your workout, our Workout Boxing Gloves provide ideal support and protection as you improve.
Durability is essential for leather boxing training gloves. These training boxing gloves are made of high-quality fabrics and meticulously detailed to survive even the harshest training sessions without sacrificing style or comfort.
Ready to enhance your game? Our Boxing Training Gloves are designed for peak performance to help you win. Experience an unmatched boxing experience with Boxing is Passion Boxing Training Gloves, improving every motion inside the ring and impressing opponents and spectators.
Discover the Perfect Fit: Boxing is Passion Boxing Training Gloves
Having the right boxing glove fit is crucial. These training gloves are made for a snug fit that will boost your performance.
Boxing requires comfortable wrist support to avoid injuries and punch powerfully without strain. Our training boxing gloves have an adjustable strap for optimal wrist support during rigorous training.
These handmade boxing training gloves promote breath ability, moisture-wicking, and fit. Their materials encourage ventilation and keep hands dry even after long use. Stop wearing ill-fitting gloves that impede your ring performance. Discover the ideal fit with Boxing is Passion's Boxing Training Gloves , as every detail matters for achieving boxing success.
Professional Training Boxing Gloves: Quality and Performance Unmatched
Professional boxing training gloves must be high-quality and effective. Boxing is Passion provides boxing training gloves that excel in both aspects. Serious boxers require properly designed and made gloves.
Boxing is Passion training boxing gloves stand out for their outstanding construction. These gloves can sustain intensive training and fights without losing shape or cushioning because of their high-quality materials.
These training gloves offer unmatched comfort and build. Their ergonomic shape fits securely around your hand, giving ideal support and preventing training and battling injuries. The glove has strategically placed cushioning to absorb impact and allow precise punches.
Experienced boxers have tested and endorsed Boxing is Passion professional boxing gloves for their performance. These boxing training gloves will increase your technique and power with every punch, whether you're a beginner or a pro seeking for championships. These top-notch boxing gloves are also available in different weights and sizes to suit individual tastes. This lets you find the right fit for your fighting style and maintain full control in the ring.
Training with Excellence: Unveiling Boxing is Passion Training Gloves
Training for boxing requires the correct gear. Boxing is Passion introduces Training Gloves for optimal exercise performance. These gloves change the game with comfort, protection, and performance.
The Boxing is Passion Training Gloves are manufactured with precision and care. High-quality materials make them durable enough for strenuous workout sessions. These gloves will protect your hands when you punch a heavy bag or spar with a partner.
These gloves stand out for their ergonomic design. They are precisely designed to fit snugly and conform to your hand. Every punch is stable and controlled with this. Superior cushioning is a fundamental feature of Boxing is Passion Training Gloves. Multi-layer foam padding absorbs impact, reducing injury risk and letting you train harder for longer.
Leather Boxing Gloves: Craftsmanship and Durability in Every Punch
Nothing surpasses leather boxing gloves for durability and style. At Boxing is Passion, we value workmanship and durability in every punch. This is why our leather boxing gloves are meticulously crafted.
Our gloves are unmatched in comfort due to their superior leather. The soft texture fits your hand snugly, improving your ring performance. The strengthened stitching and padding make these gloves durable enough for a hard workout.
In addition to durability, our leather boxing gloves offer great impact protection. Shock-absorbing dense foam cushioning reduces hand injuries during sparring and bag work. You can use your entire power safely.
Pro-Level Performance: Elevate Your Boxing Game with Boxing is Passion Gloves
Every boxer understands that the appropriate gear makes all the difference. For gloves, Boxing is Passion is the top choice. These gloves are made for pro boxing, helping you improve. Boxing is Passion gloves provide unmatched comfort and support due to their meticulous manufacturing and attention to detail. The ergonomic design fits perfectly, allowing you to retain optimal hand posture throughout training or fights. Forget about loose gloves that impair performance.
Fit and durability are both optimized in these gloves. They last through intensive exercise sessions thanks to high-quality materials like genuine leather. Boxing is Passion gloves allow you to focus on improving your skills without interruptions.
Boxing is Passion gloves stand out due to their innovative technology and design. These gloves offer enhanced padding for shock absorption and breathable mesh panels to keep your hands cool and dry throughout long exercises. Boxing is Passion offers high-quality gloves for both professional and recreational boxers, providing an edge in competition and gym sparring.
Contact | Boxing is Passion
Boxing gear may make or break your training and bouts. Boxing is Passion offers Boxing Training Gloves s to elevate your boxing experience.
Our personalized boxing gloves fit perfectly for unprecedented comfort and protection. These gloves function flawlessly with every punch thanks to high-quality materials and craftsmanship.

But there's more. Our training gloves provide outstanding support and durability to improve your workouts. These gloves will help you practice hitting the heavy bag or sparring safely.
In every pair of leather boxing gloves, we guarantee quality and durability. Their elegant design and excellent leather construction make these gloves look amazing and last through even the roughest workouts.
Remember pro-level performance. Using Boxing is Passion gloves to elevate your boxing game. These gloves boost speed, power, and accuracy to help you play your best in every match or workout.
as seen on